Directions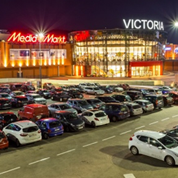 Large parking area
1390 ground and underground parking spots have been prepared for motorised customers.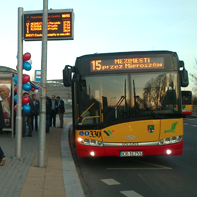 Bus no. 2 and C
You can commute to Victoria gallery throughout the week by bus lines no. 2 and C. The bus stop is located at the entrance to the passage.
Schedule:
http://rozklad.zdkium.walbrzych.pl/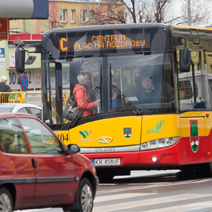 Free bus
Getting to Victoria is now even easier and completely free – thanks to special buses marked with the Gallery's logo. They are available seven days a week!
Free bus schedule
Plac Grunwaldzki

Galeria Victoria
Monday - Thursday
13:15  |  13:55  |  14:35  |  15:15  |  15:55  |  16:35  |  17:35  |  18:15  |  18:55  |  19:35  |  20:15  |  20:55
Friday - Saturday
09:15  |  09:55  |  10:35  |  11:15  |  11:55  |  12:35  |  13:15  |  13:55  |  14:35  |  15:15  |  15:55  |  16:35  |  17:15  |  17:55  |  18:35  |  19:15  |  19:55  |  20:35
Sunday
13:20 | 14:00 | 14:40 | 15:20 | 16:00 | 16:40 | 17:20 | 18:00 | 18:40 | 19:20 | 20:20
Galeria Victoria

Plac Grunwaldzki
Monday - Thursday
13:00 | 13:40 | 14:20 | 15:00 | 15:40 | 16:20 | 17:00 | 17:40 | 18:20 | 19:00 | 19:40 | 20:20 | 21:15
Friday - Saturday
09:40 | 10:20 | 11:00 | 11:40 | 12:20 | 13:00 | 13:40 | 14:20 | 15:00 | 15:40 | 16:20 | 17:00 | 17:40 | 18:20 | 19:00 | 19:40 | 20:20 | 21:15
Sunday
13:00 | 13:40 | 14:20 | 15:00 | 15:40 | 16:20 | 17:00 | 17:40 | 18:20 | 19:00 | 19:40 | 20:15