Sales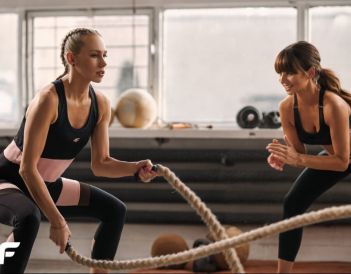 ANNA LEWANDOWSKA AMBASADORKĄ 4F
Marka 4F wystartowała w sklepach z kampanią motywacyjną, prezentującą produkty rekomendowane przez Annę Lewandowską!
Jest to odpowiedź na potrzeby konsumentów na różnych poziomach zaawansowania sportowego.
Hasło przewodnie "WELCOME TO THE CLUB" ma za zadanie zapraszać do świata marki 4F i Anny Lewandowskiej. Konceptem głównym kampanii było ukazanie nowej ambasadorki 4F w roli motywatorki, dla wszystkich tych, którzy zarówno rozpoczynają swoją przygodę ze sportem, jak i dla osób już aktywnych fizycznie.